Get lay members signed up for volunteer opportunities

Make scheduling simple for your congregation
Sign Up Free
A Web Scheduler for Religious Groups
TimeTap helps you to stay organized with meetings, classes, & more
Perfect for:
Organizing volunteers for missions, drives, or weekly service needs
Letting lay members reserve office hours with church staff
Sending reminders to people to make sure all volunteer positions are attended to
Registering for classes or group meetings your church is offering
Try it Out: Use the embedded web scheduler below to try out scheduling an appointment as if you were a lay member. You can also check out booking an appointment online on the TimeTap mini website that comes with each account.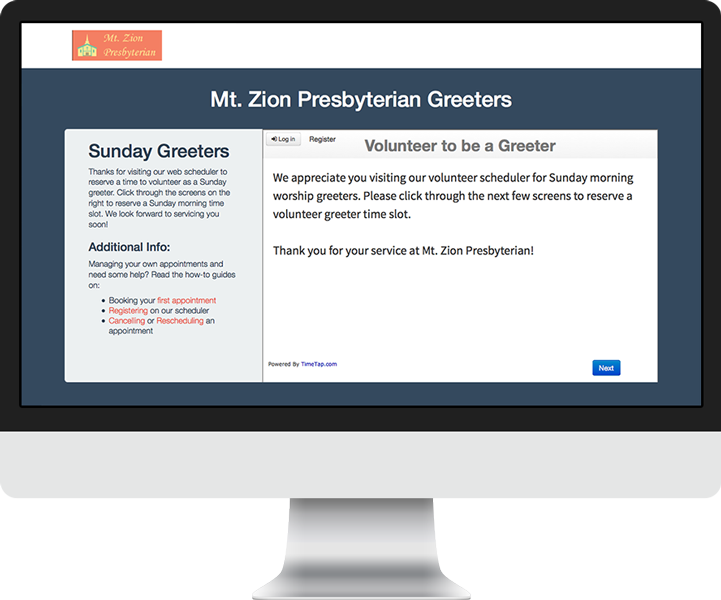 Stay focused on the mission
We'll take care of the scheduling
It's easy to get lost in missed calls & a flooded inbox when you're coordinating dozens of people for a church function. You can't keep track of it all in your head which means managing a chaotic paper trail. What a hassle!
With TimeTap, you'll see all the coordination & organization that goes into scheduling brought together in one easy process. Simply plug in what service needs you have and when people would need to be able to come and watch as your volunteer spots fill up.
Sign Up Free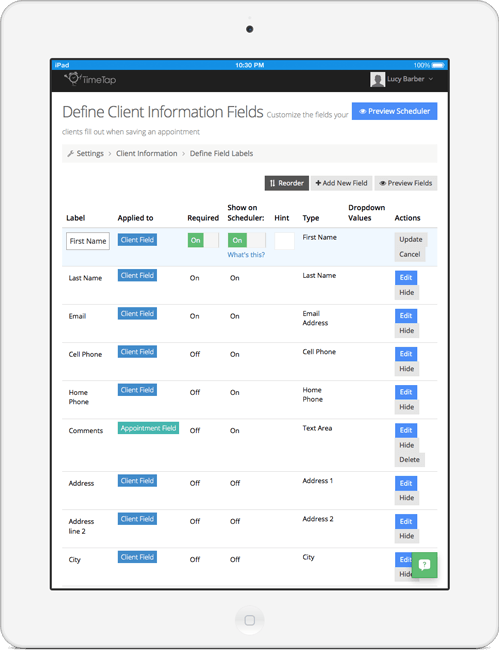 Find what works for your congregation
Schedule volunteers to come work in your Sunday school or let lay members book office hours with church or temple leaders. You can sign up members of your congregation for reminders for standing committee meetings or for volunteer missions.
A service scheduling software makes it easier to ensure that all the important duties of your religious organization get covered and will help to remind those in attendance of their upcoming responsibilities.
Sign Up Free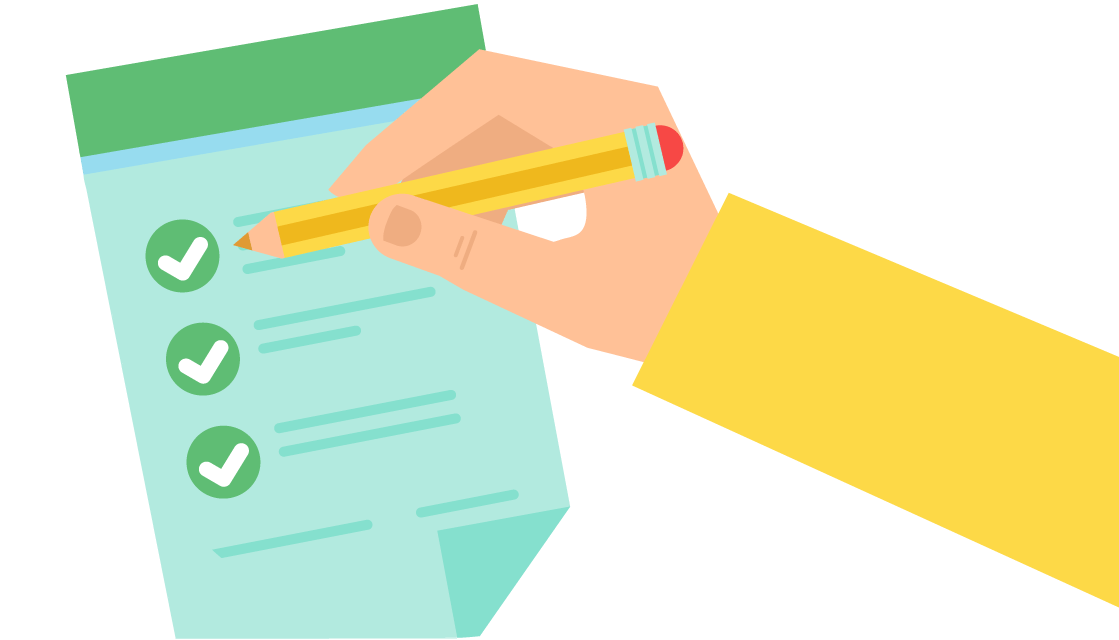 Keep track of who's coming to what
With so many members of your congregation doing so many different things, knowing who is coming to which event is tricky. With an appointment management system, you'll see an organized view of which members are scheduled for which functions.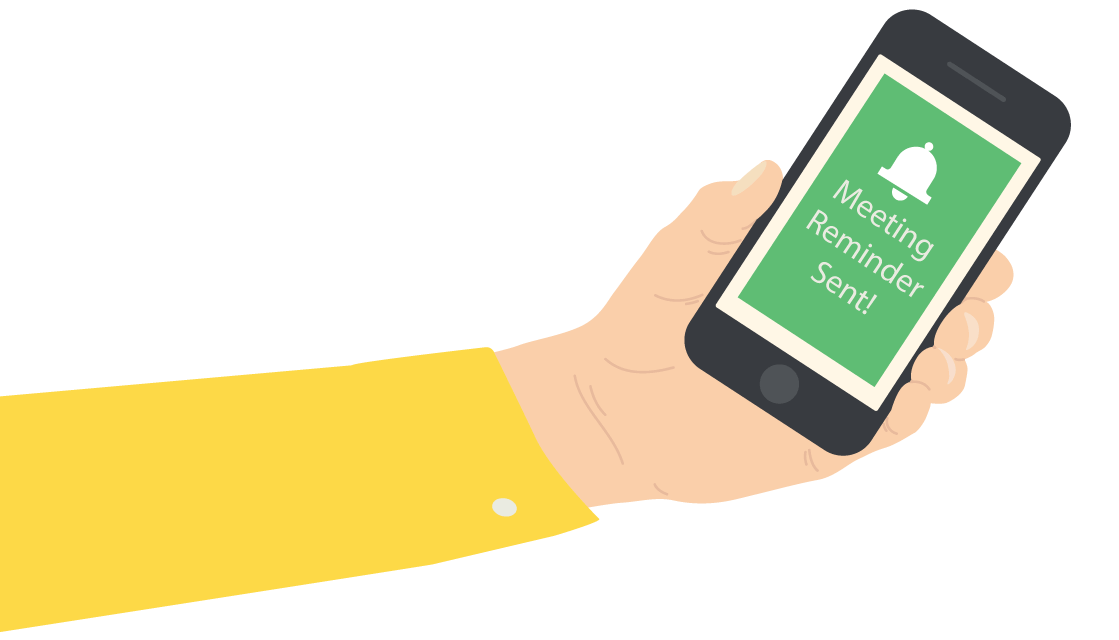 Distribute information on time
Be better equipped with sharing activity information or course materials on time with the help of your web scheduler. Event coordinators can send reminder emails with pertinent information automatically to notify congregation members.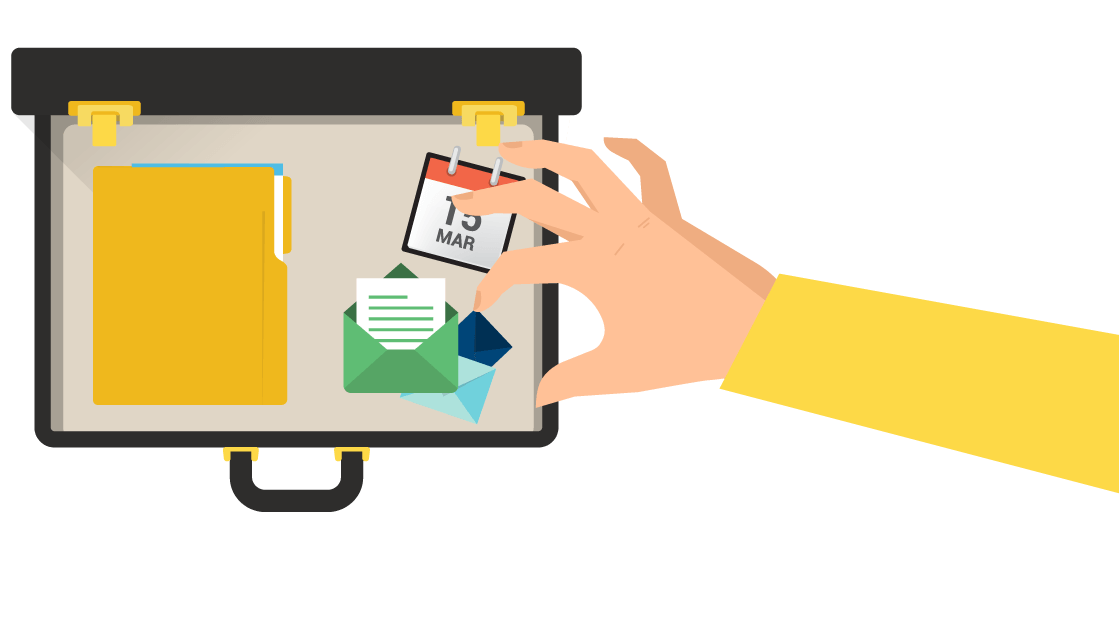 Keep all your information in one place
Quickly look up what volunteer opportunities members are most interested in. You'll also maintain an up-to-date list of your congregation's contact information that can be exported at any time. No more searching high & low to get the info you need.
Maintain your focus
Dedicate attention to the functions and classes that you're a part of while we take care of your schedule. You can always check your Calendar, Staff Profile, Client Profiles, Locations, and various other features to manage them and see how things are running.